How to generate an SEO report
What is an SEO report?
An SEO report analyzes how your website is positioned in search engines. In addition, it is capable of analyzing whether the content of the web and the way it is made is correct, or can be improved. This is very useful to know what actions to take on a published website to improve its search engine rankings.
What is an SEO report for?
It serves to give you an idea of those things on your website that must be improved so that Google or any other search engine can position it better.
A good SEO report consists of several parts that must be analyzed:
The current positioning
Study the keywords
Study the Meta or tags and all the URLs
Analysis of the content of your website
Analysis of optimization and usability, including mobile devices
Links on your website and external links
What do I have to do to get my free report?
By being a SW Hosting client and having a control panel, you can now request a free report from your website.
How do I request my free report?
The first step is to access the SW Panel, indicate your service in the search engine and click on it to access your Dashboard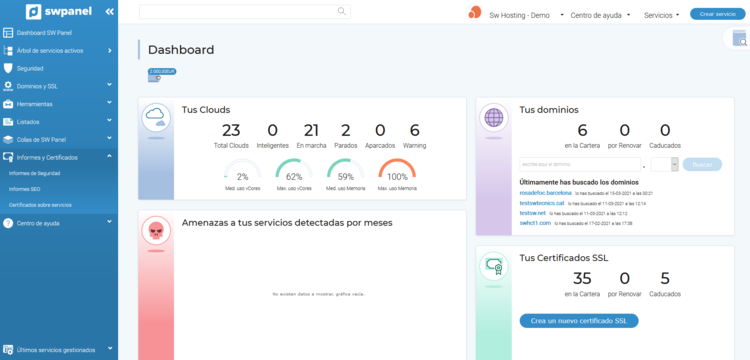 Click on Service Documentation -> Certificates and Reports.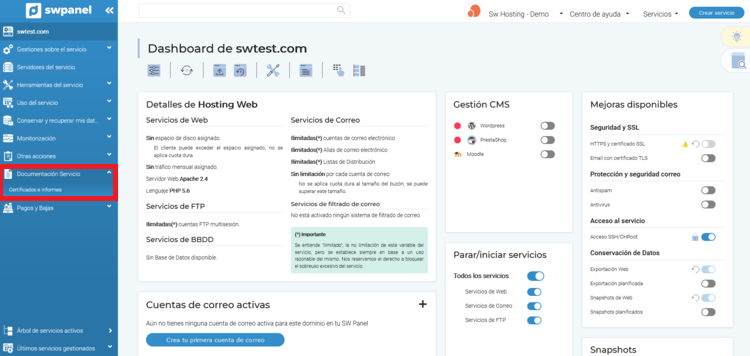 Next, you must click on the button Create your first report.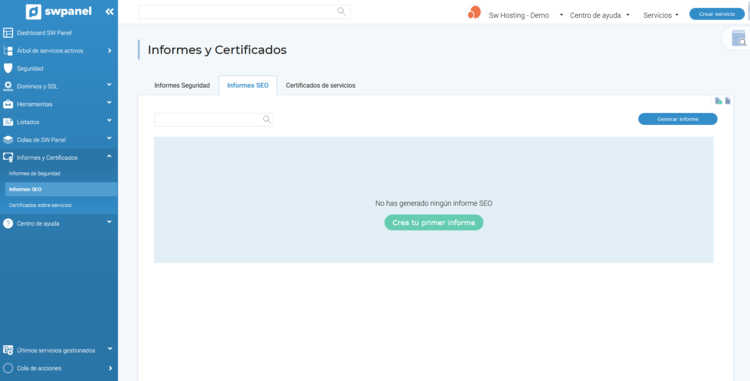 In the generation section, simply tell us the type of SEO report you want, the url of the website you want to analyze and the email account you want us to send the report to. In minutes you will have your website analyzed.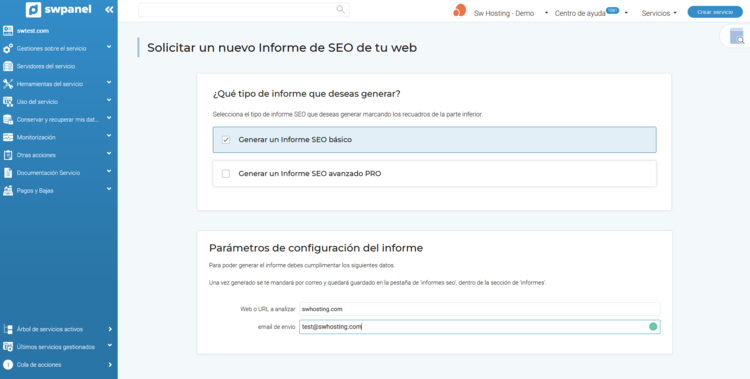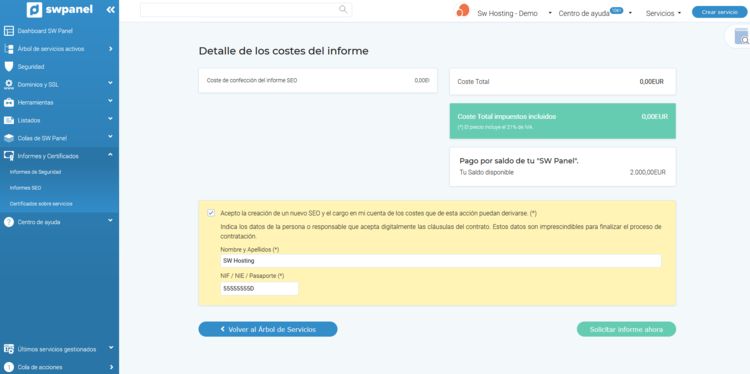 Are there more options besides a free report?
In the event that you need a more professional or detailed report, you can request an advanced SEO Professional report, in which the analysis that will be made of your website and its content will be much more exhaustive.
This professional report will help you to present it to your current SEO provider or Web designer to make the modifications or corrections that we detail in it.
If you do them all, the improvement in the positioning of your website will be guaranteed. If they didn't find you on Google before, we assure you that now they surely will.