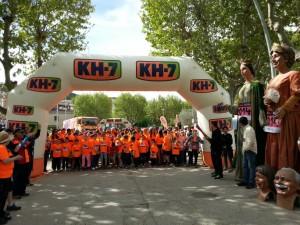 SW Hosting does not want to miss sporting events such the Trans-Olianenca. A special meeting that becomes a party for 3rd consecutive year.
The Trans-Olianenca promotes inclusive sport, what is understood as the sport practice all together, regardless of physical disabilities. So, the event helps to joins the people through the sport and of a whole book full of activities during all day: children's activities, walking, BTT cycling, etc..
Different sportive disciplines of the  world meet in the Alt Urgell, in Oliana, and the central event is the mountain race of 16 km, but it is just an excuse to have a good time with family, with friends, with colleagues, or with your partner.
It is important underline that this sportive event also smells like petrol; because in the organization, we find Isidre Esteve, the Catalan pilot who has excelled in various competitions during his career.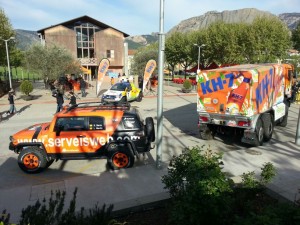 SW Hosting has been in the Trans-Olianenca and our most adventurous and attractive vehicle, has not gone unnoticed. Our Toyota FJ of SW Hosting has been one of the focuses of different photographers, curious, motor enthusiasts, or has served as background image of many snapshots this weekend.
In this event, a lot of professional pilots and fans motor are involved. Like in the last edition, which included the participation of Cyril Depres Dakar pilot, among others.
This sports party is organized by the Isidre Esteve Foundation and every year has about a thousand participants, divided into the different competitions or races.