We are happy. Happy and hopeful.
We are happy to be finalists in the Cactus Awards because they are from our city of birth and because they are the prizes that give notoriety in the marketing, communication and technology sectors. From Girona to the world.
Finalists at the Cactus Awards
Being a technology company we apply from the outset the premise that the excellent service must be provided by a company small enough to be close to customers, and with the global vision to have the certainty that we will never pull back by very demanding that a project be. Passion moves us and receive nominations for awards like this makes us charge the batteries, and a lot.
Specifically, our product has been recently released, relatively recently (few months), SW Cybersecurity, the contender that has been selected by the jury of the prizes to battle for the BEST TECHNOLOGICAL PROJECT award this year 2018.
[fusion_builder_container hundred_percent="yes" overflow="visible"][fusion_builder_row][fusion_builder_column type="1_1" background_position="left top" background_color="" border_size="" border_color="" border_style="solid" spacing="yes" background_image="" background_repeat="no-repeat" padding="" margin_top="0px" margin_bottom="0px" class="" id="" animation_type="" animation_speed="0.3" animation_direction="left" hide_on_mobile="no" center_content="no" min_height="none"][caption id="attachment_8503" align="aligncenter" width="500"]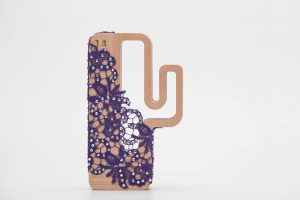 Figurine Cactus 2018 that will take the winner of the category.[/caption]
We compete with two other major projects this time. One very well founded too, Civiciti, experts in participation as they define themselves; and also with De Piso en Piso, a platform little bit younger that are dedicated to putting people in contact who seek and offer rooms in shared flats.
For us to be finalists in these awards, together with the two mentioned and with all the other projects and companies in the other and varied categories, it is already a pride. As we said at the beginning we are very happy to have been taken into account by the jury and we give a high value to these awards.

That said, we can only wish good luck to everyone and long life to these awards from the beautiful city of Girona.
See you on Thursday at the awards!
[/fusion_builder_column][/fusion_builder_row][/fusion_builder_container]