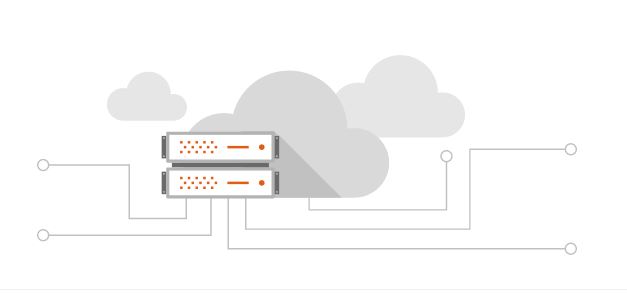 When we're starting a project on the Internet we have to decide. What's going to be the best: a hosting web or a server for the entire project?
Here in SW Hosting we know that the decision has to be made knowing the price difference, the vision and the project target (professionality) as well as its criticity.
In this post, we want you to explain the web hosting in a shared server and a dedicated server advantages and disadvantages.
A shared server hosting is like renting a space, you have your web page and your e-mail account. For reasonable price –some of them are free- you have the space without paying any hardware or software. You are sharing resources inside powerful servers.
Pros: Internet presence for a good price and without the hardware/software investment.
Cons: sharing resources (that lower the price) means limitation and lowering of stability and efficiency of your website. And maybe you can see yourself affected by the actions of fellow partners in the server, likewise, another user doing some spam, or being a spam attack victim: the server's IP (shared by users) will be listed in blackmails making impossible to do some things like e-mailing.
With your own server, like the Cloud, you will be able to decide the infrastructure investment and escalate it by your needs. Also: manage the server's software, choose who will administer the server and secure it to the max.
Pros: create your project in your own space. It requires a higher investment that doesn't limitates, the only limits are the established by the project itself. Need more? Increase the services with the scalable. Being in an own and safe environment allows you to be assured in front of malpractice of other users.
Cons: the project's criticity will involve a high investment if you don't want your server to fall down: the necessity of the best hardware, with the best software, and a technical management (yours or your provider's), represents higher costs.
Knowing your project and having the future vision of it, you must choose for a higher o lower investment: a shared server web hosting or your own server. In SW Hosting we always try to advise our customers the need of having clear the idea so you can choose properly: the service instability can be linked to the other server users actions. More criticity (linked directly to project's professionality) means more investment.
Both services can be found in our service portfolio, where you can begin your adventure: first with the domains register, and make visible your idea, trying the web hosting service, free! Are you interested? Choose a hosting plan by your web page needs. And if your Project needs more: your solution is Cloud. Accessible, fast, scalable and cheap, your very own cloud server. What are you waiting for?