1. What is Quick Help?
The Quick Help is a service of Artificial Intelligence or Support Bot that can help you, in the same instant, about the doubts you have regarding the use of SWPanel, the actions you can perform and its operation. It can also detect and inform you about possible incidents in the operation of your Hosting Service, Web or Cloud Server.
This is an automated support system that, as you formulate queries in a guided way, provides as an answer possible solutions. In this way, and jointly, you can detect problems in the operation of your service and receive indications on how to solve them.
2. How to use Quick Help
From your SWPanel customer account dashboard, access the Quick Help through the blue side menu: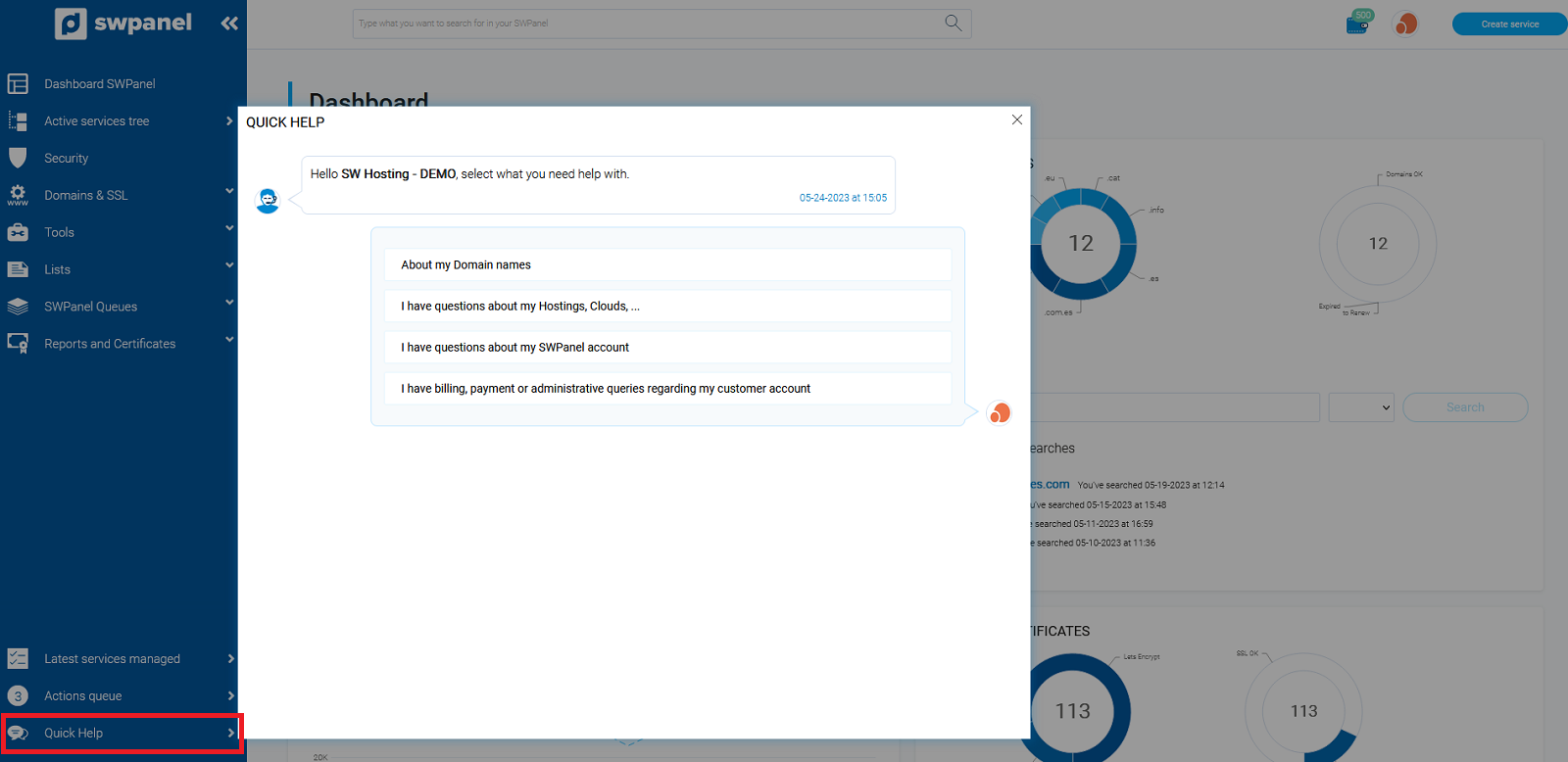 From this new window, you will have to expose to the Quick Help the query or incident you want to deal with. You will also receive indications or possible solutions on how to deal with the query.
As you provide more information about the problem or query, the Quick Help system will provide you with more precise answers and we, from support, will be able to provide you with a better service.
3. How to escalate a query to a support wall
In case the immediate help system needs more information to handle the query, it will allow you to write it manually and then escalate it to the Support department through a conventional Support Wall.
In the case of escalating a query from the Quick Help to a Support Wall it is necessary that the query is related to the indicated service.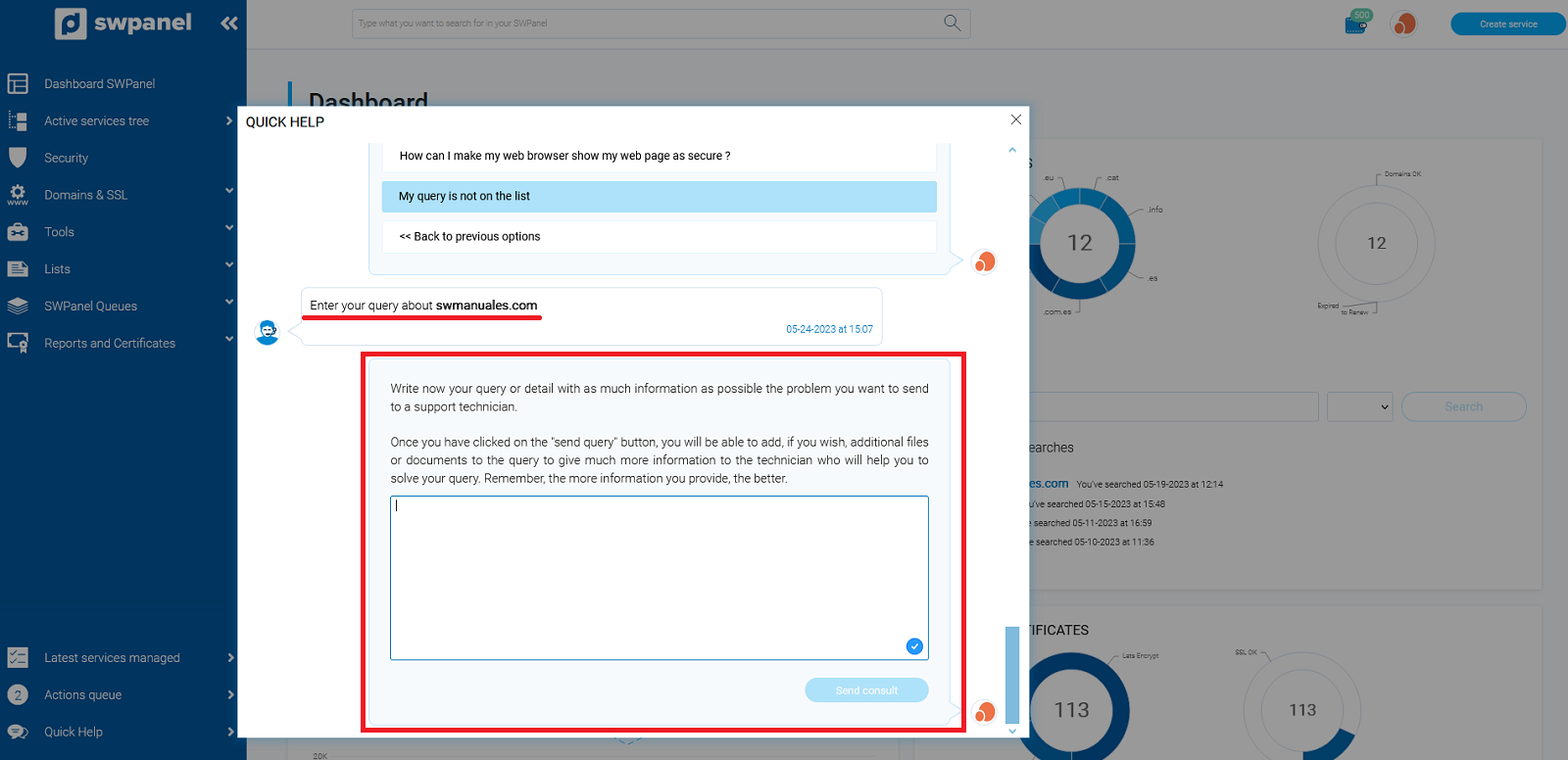 The quick help system will allow you to send a message to our Support Department in case you need additional information to answer your query
Once you have opened the inquiry through Support Wall, you can check the status of the inquiry from your Customer Account icon → Support Center → Conversations with Support: