Use of resources from your Cloud
In order to view the uses of resources that your Cloud uses, first go to its Dashboard.
To do this, search for the name from the search bar: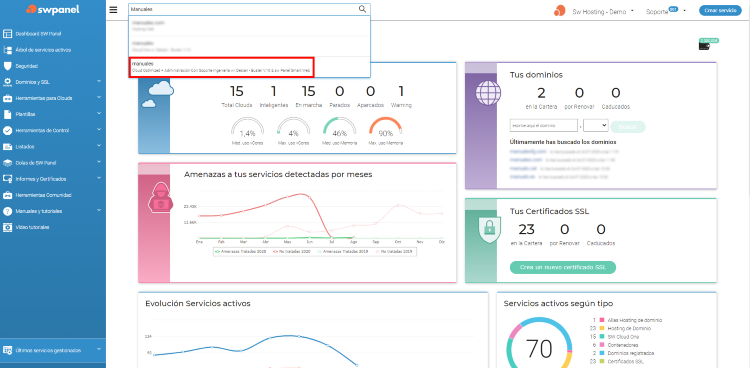 Or from the active services tree: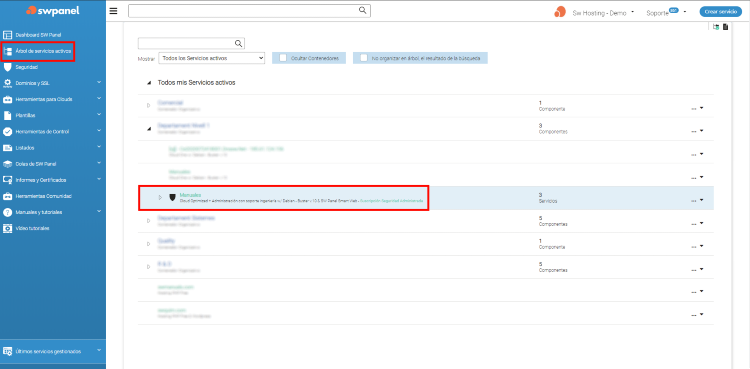 Once inside the Dashboard, open the third option Service Usage that is in the left side menu. You have two options; "Usage history" and "Usage in real time":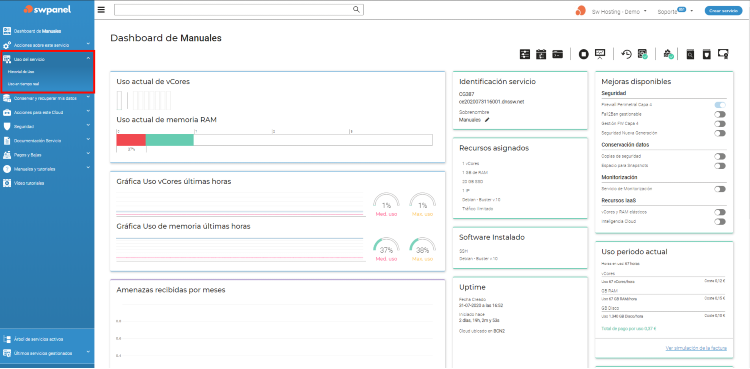 Usage History
As soon as you open the Usage History option, you will have different tabs to view the consumption of resources:
Monthly usage: Total traffic that the Cloud has had during the indicated month:

5 minute usage: If you want to detect at what times of the day your Cloud works the most
As you can see, in this option you can select the different types of resources that your Cloud consumes. In the previous image you can see the bandwidth.
In the following image you can see the allocation and vCore usage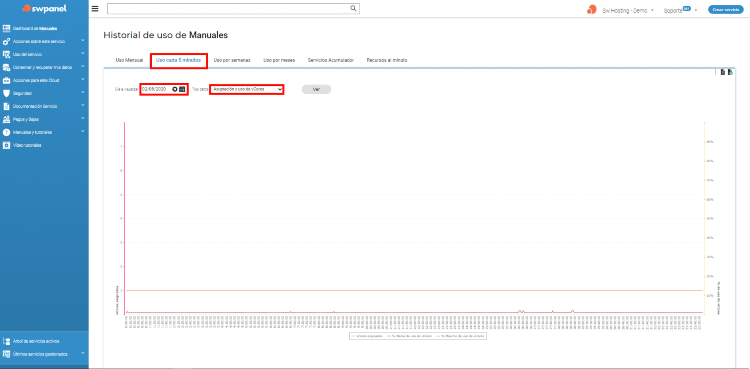 Usage % for every vCore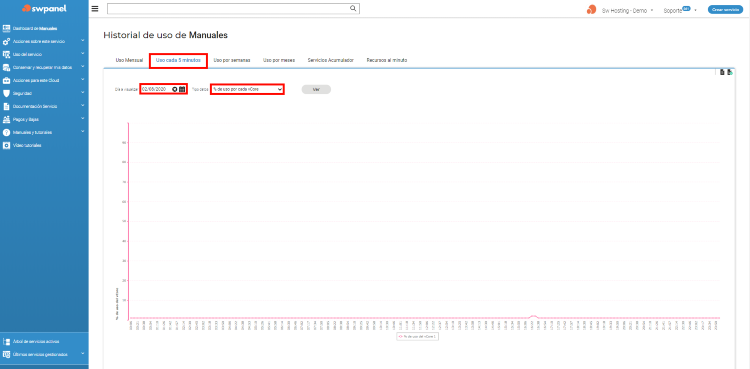 use of memory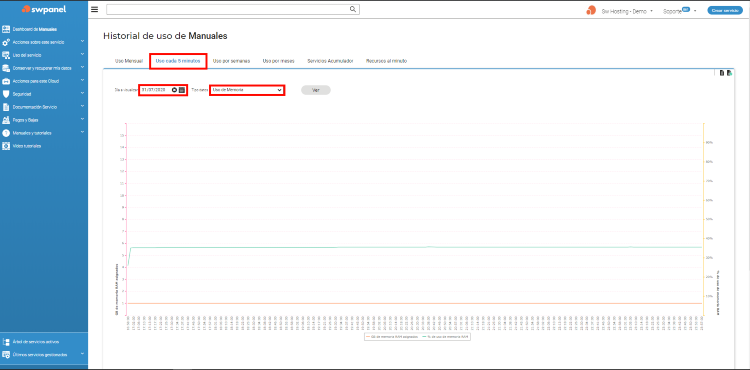 HD use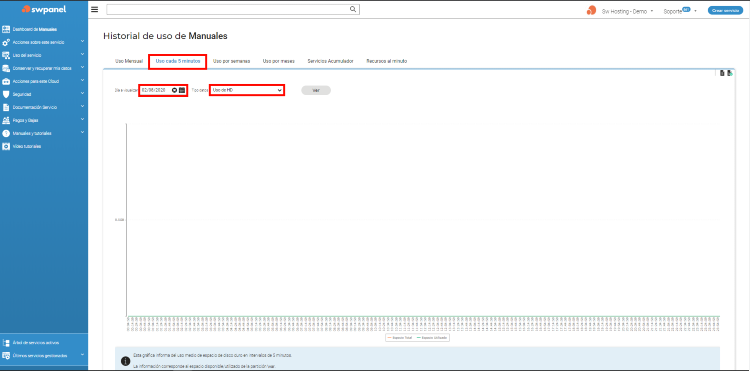 HD reading and writting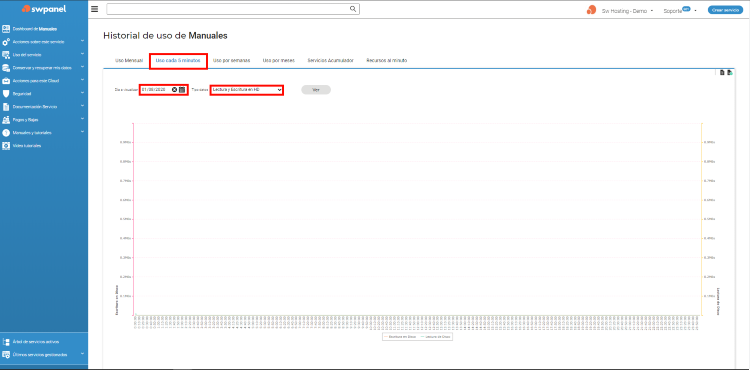 Use for weeks

Use for months

Accumulator Services: shows the resources used by each accumulator you have (if you have any created):

Resources to the minute: You have the option to see, from each of the Cloud's resources, what is consumed every minute.
Usage in real time
The Usage in real time tab indicates what resources the server is using at that moment.
In this way, if you know that at a certain moment of the day you will have a lot of movement with the server, you will be able to observe directly what is most affected: